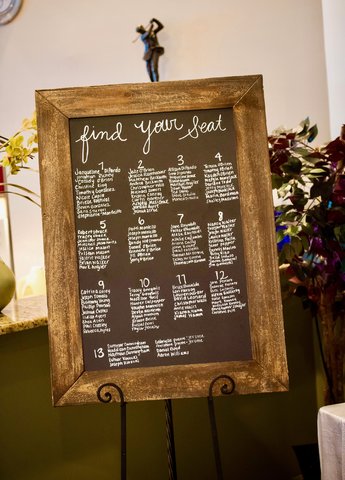 Table Seating Chart w/ Stand
Our table seating chart with stand is extremely conveniant for any of you bride or groom's to be!
Why buy one when you can rent one for the day for so much less!
For one less thing to worry about, let us fill out the board for you! All we need is your seating chart on paper!
Make sure you add "Pre Filled Seating Chart" to your cart!